Dr. Daniel Ditch grew up in Pelican Rapids and graduated from Pelican Rapids High School in 2010. After high school his journey brought
him to the Twin Cities to complete his undergraduate studies at the University of Minnesota College of Liberal Arts where he received a Bachelor of Arts degree in Biology, Society, and Environment, in 2014.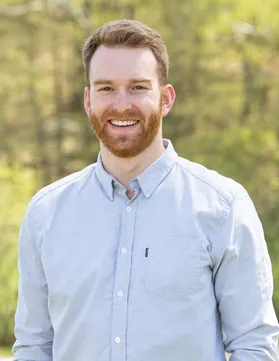 Dr. Dan continued his education at the University of Minnesota School of Dentistry where he received his Doctor of Dental Surgery (D.D.S.) degree, in 2018. During his time in dental school, he was involved in many things including being the president of the Sports Dentistry Club involved in fabricating mouth guards for Gopher athletes as well as local sports teams. During school he received the Continuing Student Award for Leadership, the Park Dental "Quality Care In A Caring Manner" Award for Excellence in Patient Care, the American Academy of Implant Dentistry Dental Student Award for Outstanding Achievement in Implant Dentistry, and the J. Raymond Gill Award for Outstanding Achievement in Preclinical Fixed Prosthodontics.
To further his skills Dr. Dan completed honors course while in dental school focusing on endodontics and prosthodontics as well as certification courses with Invisalign . Additionally, he participated in multiple volunteering opportunities with Common Hope – Guatemala Mission trip, Give Kids A Smile and Minnesota's Mission of Mercy . Other leadership roles that he held included president of Delta Sigma Delta Dental Fraternity, Dental Prep Course Co-Instructor, Student Admissions Ambassador for the school of dentistry and member of many student groups through the school.
Dr. Dan is a member of the American Dental Association (ADA), Minnesota Dental Association (MDA), American Academy of Implant Dentistry (AAID) and Delta Sigma Delta International Dental Fraternity.
Outside of dentistry, Dr. Dan enjoys the beautiful Minnesota weather all year-round waterskiing and boating, riding motorcycle, building and driving classic cars, hunting waterfowl, snowmobiling, traveling and watching Pelican Rapids Vikings sports teams.
Dr. Dan's love for the lakes and small-town atmosphere brought him back to the area. He is excited to return to his hometown and serve the community who helped him develop into the person he is today.